MLI LATAM: From Statistics to Machine Learning
Date & Time: Wednesday 23rd September 2020:
09:00 - 10:00 Colombia Time
15.00 - 16.00 UK Time
Statistics and Econometrics:
Under given probabilistic assumptions estimate parameters of the model
Focus on significance of the parameters and the derivation of the distributions
Supervised Machine Learning:
In supervised machine learning one focuses on the accuracy of the predictions
Probabilistic assumptions are not necessarily
Format: (20 minutes presentation)
Lecture: Ivan Zhdankin : Systematic Trading, JPMorgan Chase & Co.
This lecture will be in English with written translation to Spanish (via Microsoft translator) .
Panel: (40 minutes debate)
Panellists:
Rocio Villegas: Central Bank, Colombia
Claudia Arellano: Data & Analytics Manager, Everis
Nohora Galán Navarro : Data Science, Whale & Jaguar
Juan Félix Pascual: Founder and Data Science Specialist, Loopa
In Spanish with written translation to English (via Microsoft translator).
Presenter: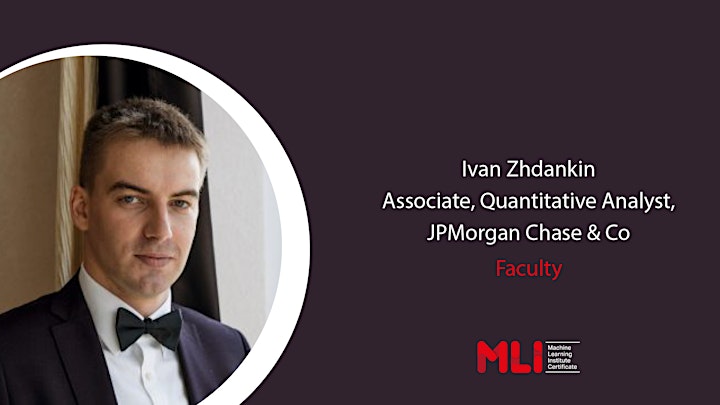 MLI Latin America Partner:

Reinventarte is the MLI Partner for its Latin American chapter. A consultancy with 15 years track record in Latin America, Reinventarte provides innovative solutions and expert advisory up to C-level, employing a team of experienced senior subject matter experts, covering the fields of transformation, strategy, talent and people management, technology and finance.